Last month I read:
Women Food and God: An Unexpected Path to Almost Everything by Geneen Roth
My rating: 4 of 5 stars
Trying to decide what I think of this book – been on my shelf a long time and I know her work influences Beyond Chocolate (which I can already see has had transformational impact on life). Roth seems to be coming more from a Buddhist perspective than the God I think of, but it's a wide and accepting definition. Overall, Roth believes that our relationship with food says much about our relationship with ourselves – and how often we use it (or other things such as work) to numb other things we don't want to deal with, though in many ways that's just adding another layer of pain. Interesting insights from the retreats she runs, and a huge amount about 'self-care' and 'self-compassion' and learning to ignore 'The Voice' that has shaped so much of our lives.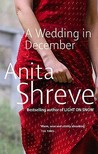 A Wedding In December by Anita Shreve
My rating: 3 of 5 stars
I usually like this author's books, but wasn't convinced by this one – there was a weird sub story (literally) that didn't make much sense and an obsession with how soon someone would die from breast cancer when even in 2009 the prognosis would be better than in this story – rather tangled story.
Pretend We Are Lovely by Noley Reid
My rating: 3 of 5 stars
I think if you liked 'Normal People' you might like this – but I struggled to get into this book the whole way through – it's quite bitty although there's a clear strand around a family tragedy and lots of problems around food. Not really my thing….
Nineteen Minutes by Jodi Picoult
My rating: 4 of 5 stars
Haven't read a Picoult for a while – but she does know how to draw you into the characters lives and manages to add unexpected twists and turns that keep you flying through the book. Very timely book around school shootings etc.
Funerals Your Way: A Person Centred Approach to Planning a Funeral by Sarah Jones
My rating: 5 of 5 stars
I'm not saying I've got everything sorted yet, but this book offers really clear guidance/suggestions for what is needed to think about to have a funeral that is meaningful to the person who is gone/those who are left behind. It's simply broken up into different stages of the process, with suggestions (sometimes saying more will be found elsewhere) at a time that seems overwhelming and disempowering.
When Breath Becomes Air by Paul Kalanithi
My rating: 5 of 5 stars
When you're having a black day in the depths of chemotherapy and wondering why you're bothering … it seems an odd choice to pick up this book that many warned would be hard to read … it is, but it's also a hopeful book and a fascinating mix of science, literature and faith. Well worth a read.
The Wounded Storyteller: Body, Illness, and Ethics by Arthur W. Frank
My rating: 4 of 5 stars
A really interesting book that I took a lot of notes from, in which Frank, who had previously written about his experience with cancer, returned to collect illness narratives. There's a notion that the main form of narrative regarding illness in western culture is 'restitution narrative' – I was healthy, I am ill, I will be healthy again – but where does this leave those in the 'land of remission' or those who will not be healthy again (and become a productive member of society). Written from a mix of sociology and personal perspective, collecting stories from others that he met – also identifying 'chaos narratives' (hard to follow), and 'quest narratives' (where the illness serves some purpose whatever it may be).
An Introduction to the Sociology of Health and Illness by Kevin White
My rating: 4 of 5 stars
I took quite a lot of notes from this book, as with most academic books, I am reading big chunks, then skimming some other elements. Lots about the social construction of medical knowledge, and some specific thinking about cancer which may be helpful specifically in my writing, but generally keeping head in a good space to write for a journal on sociology of health and illness.
Medicine As Culture: Illness, Disease And The Body In Western Societies by Deborah Lupton
My rating: 5 of 5 stars
It's a bit old now, but Deborah Lupton's name appears frequently when I am looking at social, cultural, technological insights into health, and this gave some really helpful insights into the different sociological approaches, so I can more clearly identify where the writing that I'm doing sits, and also helps me identify overlaps with previous work as I look to write in a slightly different sphere.
Understanding the Sociology of Health by Anne-Marie Barry
My rating: 5 of 5 stars
Another book that I read in chunks, and skimmed a lot of other bits – very easy to do with this book, which I would see as an excellent introductory textbook, a basic reminder of what sociology seeks to concern itself with, the core theories, and how these tie in particularly with sociology of health – including a short bit of material on digital health.
The Queen of New Beginnings by Erica James
My rating: 4 of 5 stars
I tend to enjoy Erica James books – and this one didn't disappoint either … Characters a little larger than life but very believable as so … nicely structured to bounce back between past and present… nice kind of reading when you've really gone beyond standard chick lit!!
Digital Health: Critical and Cross-Disciplinary Perspectives by Deborah Lupton
My rating: 5 of 5 stars
I really enjoy reading Lupton's work – there's some challenging bits to engage with (any new theory in particular requires some thought), but there's also a lot that is familiar to work that I've done over the past few years. I remember meeting Lupton at a conference years ago, and still follow on Twitter, and her work covers a lot of areas that I'm interested in (digital, health, body image) – she is clearly one of the leading voices in digital health, and puts the material together well – as a 2018 book, it has a whole lot more about social media sharing by patients, which is what I am particularly interested in.
Crippled: Austerity and the Demonization of Disabled People by Frances Ryan
My rating: 5 of 5 stars
Stylistically a very readable book, but the material is incredibly tough to read, heartbreaking, and quite scary as someone who is very reliant upon the NHS (although I am managing to continue to work so not personally affected by all) …. but I'd be scared by this even if I wasn't personally affected because it's a book that needs to be read very widely. The author has clearly indicated the source of her material … yes, quite a lot of it is newspaper articles, but there are a range of very compelling academic studies. I wish everyone, especially politicians, would read this…
Why Mummy Swears by Gill Sims
My rating: 4 of 5 stars
I enjoyed this largely as a fairly jolly mindless read. Got a bit frustrated that the main character was so 'how do I look middle class/fashionable' etc but actually I think that's just because the characterisation is obviously designed for over comic effect. I'm not entirely sure whether I finished it because I was dealing with insomnia or whether by the end I was keeping self awake to read it. But I would read another by this author … (having already read the other one).